NEWT goes "beyond telecom" with our proprietary products and services that are helping thousands of Canadian companies not just compete but excel. NEWT Business Services provides them with a suite of state-of-the-art and scalable business communication tools, while providing comprehensive training and support and substantial savings on their monthly overhead.
NetTel Solutions Approved Agent for Fibernetics, can offer competitive local exchange carrier, to offer the NEWT Managed PBX business phone system to businesses across Ontario and Quebec. This cost effective solution is revolutionizing the Canadian telecommunications industry by guaranteeing simple installation and providing unsurpassed reliability, all while saving businesses up to 80% on their monthly telecom costs.
Learn More
NEWT Managed PBX Business Phone System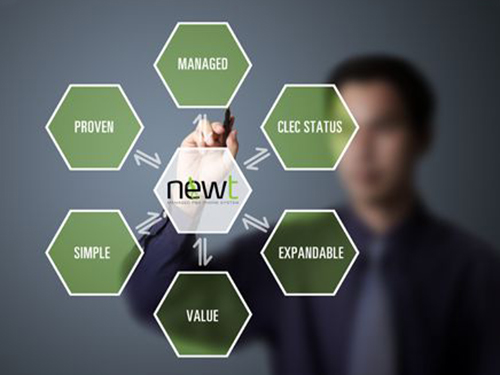 NEWT PBX – End to End Solution
NetTel Solutions and NEWT eliminate the need for business phone lines and their associated costly per month overhead charges. The private Fibernetics Network infrastructure provides optimal voice and data services for businesses across Canada, meaning NEWT services do not transverse over the public internet, and thus they avoid all related security and reliability issues of that technology. NEWT also offers around the clock technical support, while taking the initiative to educate all customers on new, easy and user friendly ways to maximize business efficiency. NetTel Solutions also creates a seamless transition during the installation process, in addition to providing ongoing customer support thereafter.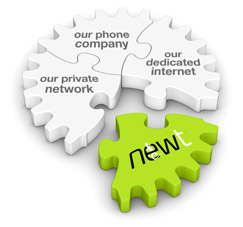 NEWT PBX – Fully Managed
Any business that relies on a stable and secure phone system could never completely depend on the transfer of important phone calls over a VPN internet connection, which is why NEWT Managed PBX Business Phone System is the product of choice for companies that depend on reliable and secure business communications. Running on the Fibernetics CLEC network, the NEWT Managed PBX Business Phone System has overcome Hybrid and Network PBX limitations, while eliminating concerns associated to those solutions, the benefits of which are experienced by tens of thousands of NEWT users daily.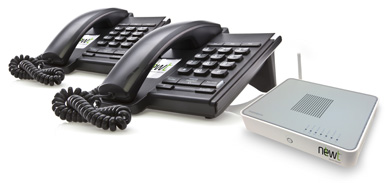 NEWT PBX – Features
NEWT offers 60+ enterprise features at no additional cost to their customers. VisitNEWT to see a full list of ALL features currently offered with the NEWT Managed PBX Business Phone System.
Learn more about NEWT Features

NEWT Internet Solutions
NetTel Solutions provides customizable Internet solutions tailored to specific business requirements.
Learn more about NEWT Business Internet Services available from NetTel Solutions.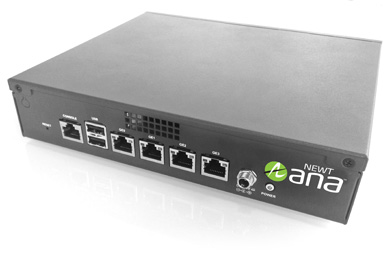 Ask Company Name about NEWT ANA™, the high speed, ultra-stable data solution for businesses who absolutely depend on their VoIP and critical application data.
Learn more about NEWT ANA.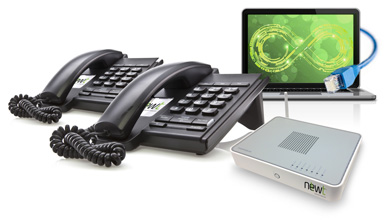 NEWT PRI
NEWT PRI that improves day-to-day calling operations, reduces phone system complexity and includes unlimited local and long distance calling in Canada saving organizations up to 40% on their monthly local access cost.
Discover more about NEWT PRI available from NetTel Solutions.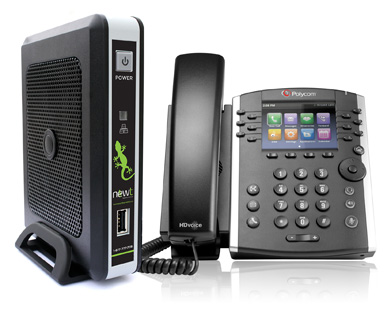 NEWT Business Bundle
Ask NetTel Solutions about the NEWT Business Bundle, Canada's lowest price Small Business communication solution that comes with 2 Free phone lines and Unlimited High-Speed Internet.
Learn more about the NEWT Business Bundle available from NetTel Solutions.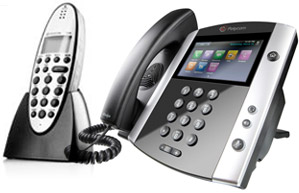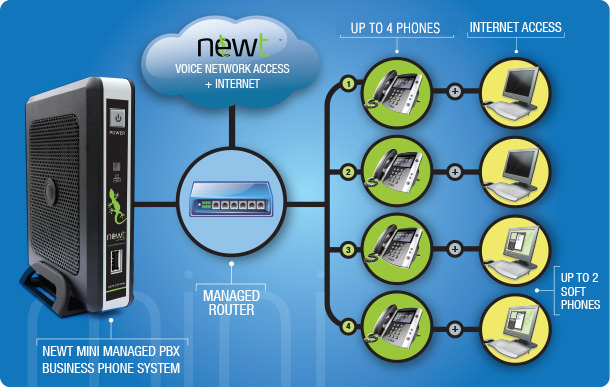 NEWT Mini
Ask NetTel Solutions about the NEWT Mini Phone system – the custom built communication solution for 80% of Canadian businesses.
With the introduction of the NEWT Mini, small and growing organizations in Canada are no longer on the outside looking when it comes to access to a fully featured, robust, fully supported business communication suite. The four business phone lines and up to six phone extensions, with Unlimited High Speed Business Internet included, provides the typical Canadian office all the communication access they require, but at a fraction of the cost of a full-fledged enterprise-type system.
NEWT Mini is a managed PBX meaning it's an end-to-end solution. It is proprietary NEWT hardware, its exclusive NEWT technology, it is supported by NEWT's team of Canada-based communication professionals and it runs on NEWT's owned, federally regulated, private network, meaning your calls and communications do not transit the public Internet producing unparalleled stability and crystal clear voice quality. NEWT Mini scales with you reducing future expenses and providing down-the-road peace of mind.
NEWT provides the installation, manages the training and are a certified Polycom business partner allowing you to tailor what type of HD desktop handsets you require.
One of the key strengths of NEWT Mini lies in its 60+ feature set, including Auto Attendant, Find Me – Follow Me, Voice Mail to Email, Call Detail Reporting, Conference Bridge, and more… A managed solution, your NEWT Mini will automatically be updated with our newest features and feature improvement at no additional cost.
NEWT Mini – the purpose built phone system for the majority of Canadian businesses.