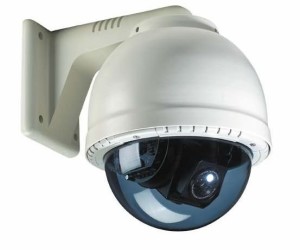 Video Surveillance
Do you need to keep an eye on your home while on vacation, catch vandals in the act, monitor your business to help reduce theft, ensure smooth transaction with cash register coverage or check on employees throughout the day. If the answer is yes to any of these, than not to worry, we will design and install the right system for you.
NetTel provides the latest in high definition security cameras and digital video surveillance for both home and business. The uses of a Network Video Recorder (NVR) allows for much greater flexibility, will store more information, and does not have the mechanical problems associated with more traditional Analog Video recorders. Digital, IP based, security cameras also provide much better detail and are becoming more competitive in price. There are literally hundreds of options, depending on the application.

Recording
NetTel Solutions can provide two types of NVRs common to the CCTV (Closed Circuit TV) system. The first is what is referred to as an embedded or 'stand-alone' unit. Often these will look like DVD players, with controls on the front for image retrieval as well as configuration. They are networkable, which means that the equipment can be stored in a secure location, and information retrieved via another computer or smart phone via your network or the internet.
The second style is a PC-based system (computer base), either as a complete unit, or as an add-on card to an existing computer which accepts video inputs. These systems are often much easier to use, although they require more space, a mouse and keyboard can be used to retrieve information. These can also be put onto a network, and again can be placed in a secure location on the internet for retrieval anywhere in the world.
NetTel can also provide fully integrated Security and Access Control Systems.  Contact us today and we will show you the advantages of using NetTel Solutions.